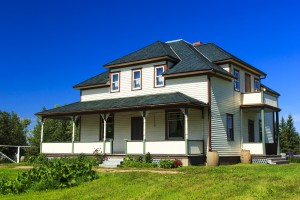 National Groundwater Surveyor Inc. is pleased to provide water surveying services for a wide variety of domestic clients. Since our founding in 2003, we have worked with clients across California, Nevada, Utah, Colorado, Arizona and Oregon on all of their water surveying needs, building up a significant amount of experience in a variety of projects.
For a domestic well a minimum set of 5 tests are required for a well site. The tests must be 70 feet or less apart.
Here are just a few examples of our domestic services as a water surveyor in California:
Residential: Any time you build a new three-bedroom, single-family home, you're projected to use approximately 174,000 gallons of water per year. In the western United States, it's a real possibility that you might not have enough water to meet this demand, depending on where you live. National Groundwater Surveyor Inc. pinpoints exactly where you need to drill a dry well to achieve the most economical, sustainable results.
Property: Water can have a drastic effect on the price of a piece of property, whether there is a structure on the land or not. If you find your property is hard to sell, we can add a significant amount of value by creating new well water sources on your land. As a well surveyor in California, we will save you thousands in the process by pinpointing exactly where you should be drilling your well.
Land development: As limited water supplies in the American West continue to pose a significant environmental problem, businesses and developers are relying on drilling wells more than ever before. Before you make this decision, you should contact an experienced surveyor who can take the guesswork out of your drilling decision. By knowing exactly where to drill, you can get the most water for your money.
Do you have questions or require a water survey in California? We are happy to be of assistance. Contact us with your questions today at 559-298-2409. We look forward to speaking with you.